07 Jul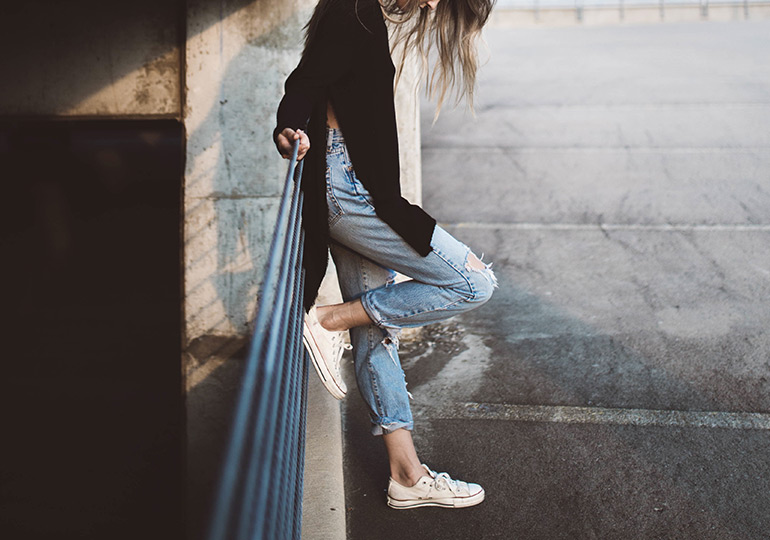 The New Girl On The Block
MODELS 1 has named 20-year-old Lauren Punter as the winner of their curve supermodel competition. Run in collaboration with ASOS, the competition looked for women aged between 17 and 28, who were a dress size 18-plus, to Instagram an image of themselves with the handle #MakeMeACurveModel - and professional model bookers then chose their winner.
"The prospect of walking into a model agency can be daunting and Models 1 wanted to open their doors to a wider audience by utilizing the power of social media and assuaging those initial nerves," said Models 1, adding: "We believe that beauty comes in different sizes."
Phasellus ut orci id arcu faucibus semper. Morbi eget hendrerit dolor, id auctor dolor. Nullam pretium dignissim ante eu congue. Duis sagittis aliquam nibh eget varius. Curabitur et nunc ante. Nam facilisis magna vel leo ultrices, vitae hendrerit metus sollicitudin. Curabitur accumsan dapibus tincidunt. Vestibulum placerat nulla pharetra tincidunt fermentum. Proin eget mauris in sem dapibus rutrum a mollis velit. Nunc dui augue, convallis sed nulla non, condimentum congue eros. Duis eu varius velit, a ultricies urna.
Vestibulum hendrerit blandit lorem, vitae gravida orci vehicula eget. Nam aliquet libero nec massa rhoncus feugiat ut at urna. Maecenas egestas hendrerit ipsum id lobortis. Nullam dapibus nibh a tortor tincidunt sagittis. In hendrerit id erat vitae ultricies. Aenean tempor venenatis magna, egestas vestibulum elit viverra eget. Aliquam purus erat, fringilla at hendrerit nec, interdum ut nisl. Etiam hendrerit dictum pellentesque. Curabitur eleifend, turpis ut varius tempor, nisl nibh placerat urna, eu hendrerit justo libero at tellus.
Integer eget est vel leo suscipit eleifend. Suspendisse potenti. Pellentesque eu lobortis erat, vitae varius felis. Donec id velit ac dolor convallis lobortis. Proin egestas nisl nec erat faucibus, id aliquet enim volutpat. Nullam sollicitudin risus eu sem molestie interdum. Praesent et dui sit amet metus aliquet vulputate. Phasellus commodo nisl a felis consectetur, ut tristique diam pretium. Pellentesque gravida quam vitae elit mattis malesuada. In sit amet ultricies augue. Mauris id nisi sit amet eros fermentum rhoncus ut nec purus. Nullam rutrum, justo sit amet volutpat porttitor, lectus velit tempor massa, et porttitor felis velit non ipsum.
1 Comment
Earum ac repellat conubia quaerat, erat non ac fames harum, hic itaque sed fermentum sapien nonummy dapibus porro mattis sapiente? Magnis dolorum, veniam eius, lobortis.
Add new comment