07 Jul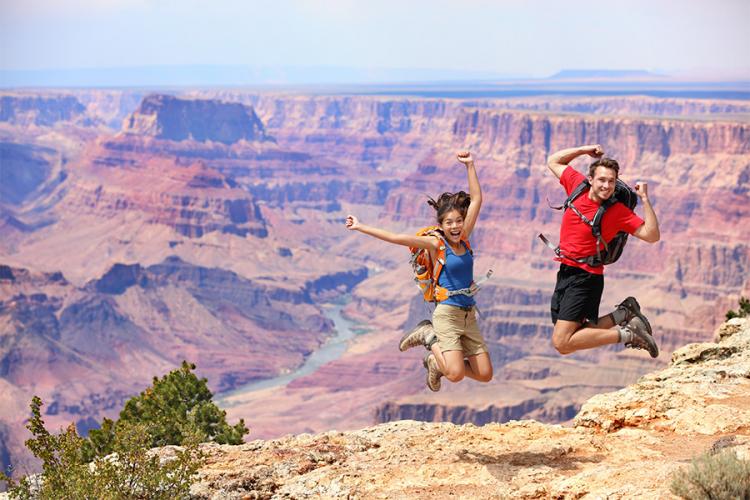 To Montreal, with Google as a guide
On the map, our planned bicycle trip could be measured in inches: a straight shot up the Hudson River's narrow blue line, a jaunt along Lake Champlain, a short border crossing into Canada, and voilà – we'd be on international turf. On the ground, however, our more than 370-mile journey from New York City to Montreal took more twists and turns than the map implied.
The good news, I discovered, is that trips like this aren't about fitness – or my father-in-law Dave O'Leary, a former contestant on the epic CBS TV show the Amazing Race, would have left me behind like road kill. They're about persistence and flexibility. And a lot can be said for travelling light.
Fusce risus libero, vehicula sit amet aliquam at, adipiscing quis nibh. Sed sit amet odio rhoncus, vulputate ipsum accumsan, tempor lacus. Sed eget ante nec sem eleifend lobortis. Ut at vehicula est, quis sodales est. Nulla in mi non dolor hendrerit elementum quis ut neque. Sed ultrices arcu et sapien ultrices, ac luctus massa tristique. Sed vestibulum, nunc id ultricies dignissim, ipsum nisl rhoncus ipsum, vitae aliquet est enim id dolor. Quisque a nisl vel nulla rutrum malesuada nec ut enim.
Quisque enim tellus, ullamcorper in sapien ac, porttitor adipiscing dui. Curabitur neque purus, interdum vitae fermentum a, condimentum a arcu. Cras ut metus bibendum, tincidunt est eu, laoreet sem. Aliquam erat volutpat. Phasellus sed vehicula leo. Suspendisse mattis lectus sit amet est lobortis viverra. Fusce porta semper nisi, et suscipit velit bibendum ac. Aliquam est mauris, condimentum vel nisi at, gravida pharetra libero.
Cum sociis natoque penatibus et magnis dis parturient montes, nascetur ridiculus mus. Nunc dignissim bibendum nisl, ut rutrum libero commodo eu. Suspendisse sapien nisl, tempor non tellus in, mattis adipiscing purus. Cras id mollis dui, porta mollis massa. Nunc vehicula urna ante, sed tristique diam malesuada a. Sed eu gravida est. Etiam ligula libero, rutrum et cursus sit amet, ultricies vitae urna. Donec venenatis rutrum erat in iaculis. Nulla facilisis sed magna non posuere. Donec nec sapien eget dolor ullamcorper porttitor. Quisque vitae sollicitudin quam. Nunc mollis gravida accumsan. Sed sit amet dolor at orci luctus tincidunt. In hac habitasse platea dictumst. Cras faucibus tellus quis nunc feugiat feugiat.